Books, books, books!
Sweet Ethan. He picks me flowers, roots and all.
Odds and ends from July.
Canvas art.
We all worked together on this and each added their own touch.
Elijah sure loves his little brother.
Not pictured are the days the boys and I worked with a friend getting their house ready to sell, the church play days, cleaning the medical clinic each weekend, working in the garden with Antonia, the quiet (or not so quiet with these boys) days at home and helping yet another family pack and move. I seem to be making friends only to help them pack up and move! Was it only last month I told my sister I was getting a little bored? That didn't last long! :)
July, you were good to us and we'll be sad to see you go.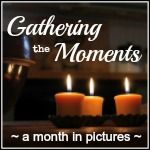 In other news I've got a new Lilla Rose team member! My sister took advantage of the free shipping on new member kits and signed up to be a
Lilla Rose independent consultant
!